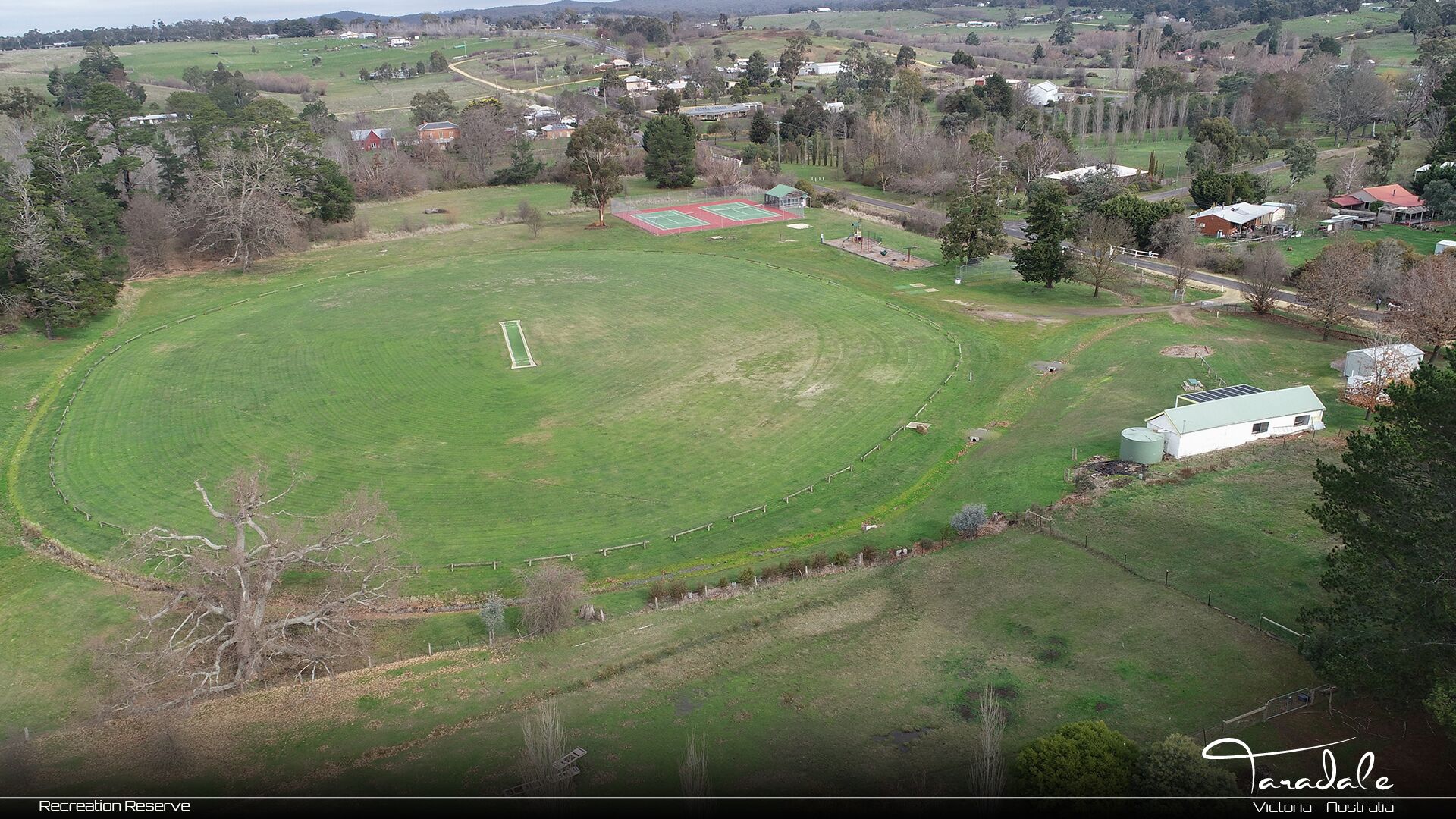 Taradale Recreation Reserve
Although the site of the Taradale Recreation Reserve was identified and used as a recreation reserve as early as 1855, the land wasn't permanently reserved for this purpose until March of 1874.
Facilities available at the Reserve include a cricket oval, two tennis courts, playground equipment and some undercover seating adjacent to the Taradale Cricket Club clubhouse. There are toilet facilities and seating areas around the oval.
The oval is named in memory of past Taradale resident Max Robinson, in honour of his outstanding and long standing service to both the Taradale community and the management of the reserve grounds.
The Max Robinson cricket oval is likely to have been developed as early as 1861 when the United Victorian Eleven played at Taradale against a team of 22 players assembled from residents of Malmsbury and Taradale. The visitors were victorious by 4 runs.
Still used by the Taradale Cricket Club, the recreation reserve is available for local sporting and general events subject to approval by the Taradale Recreation Reserve Committee who manage the reserve on behalf of the Mount Alexander Shire. Mount Alexander Shire Council information about the reserve can be found here.
Should you have any questions regarding use of the facilities at the site please contact Taradale Recreation Reserve Committee President Richard Shill on 5423 2127.