Taradale Produce Swap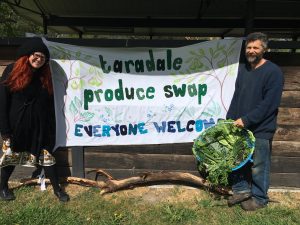 This community event takes place from 2 pm to 4 pm on the 4th Saturday of every month at the Pavilion in the Taradale Mineral Springs Reserve.
Share food, plants, seedlings, seeds. Share knowledge, company and a love of growing things. Share gardening and cooking tips. Share what has worked for you and not worked for you in the garden. And if you don't have anything to swap, are new to gardening or haven't had a chance to get started, come anyway for a cuppa and a chat as we share our produce and our knowledge. Everyone welcome!