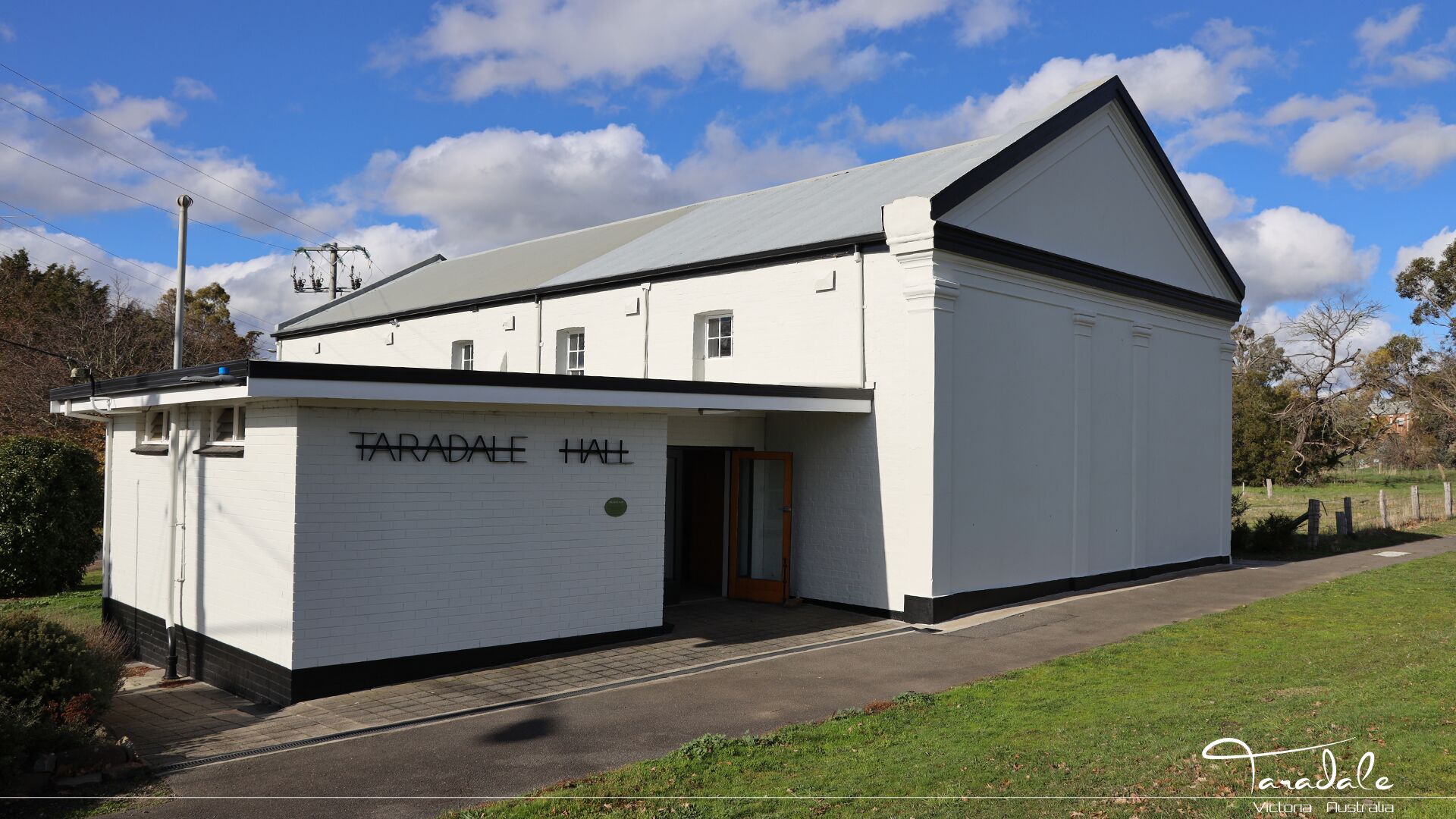 Taradale Hall Committee
The Taradale Hall Committee is believed to have been formed in 1926 following the threatened demolition of the Hall when it was severely damaged by a suspicious fire originating in and destroying the adjacent Golden Age Hotel. In the 1950's the committee split into the Ladies committee of the Taradale Progress Association and the present incarnation of the Taradale Hall Committee which continues to manage bookings, usage and maintenance of the building in conjunction with the Mount Alexander Shire Council.
The annual Taradale Ball, community concerts, the Taradale Mineral Springs Festival, art exhibitions, town meetings, dance and exercise classes, concerts, private functions and diverse other events are regularly held at the hall.
Facilities include a 15 m x 9 m hall with polished wooden floor, 10 trestle tables, 100 chairs, well equipped modern kitchen, toilets, raked stage and storage area. Enquiries regarding the use of the hall are very welcome and should be directed to Taradale Hall Committee Secretary Team Henderson on 5423 2574 or at pchender@bigpond.com