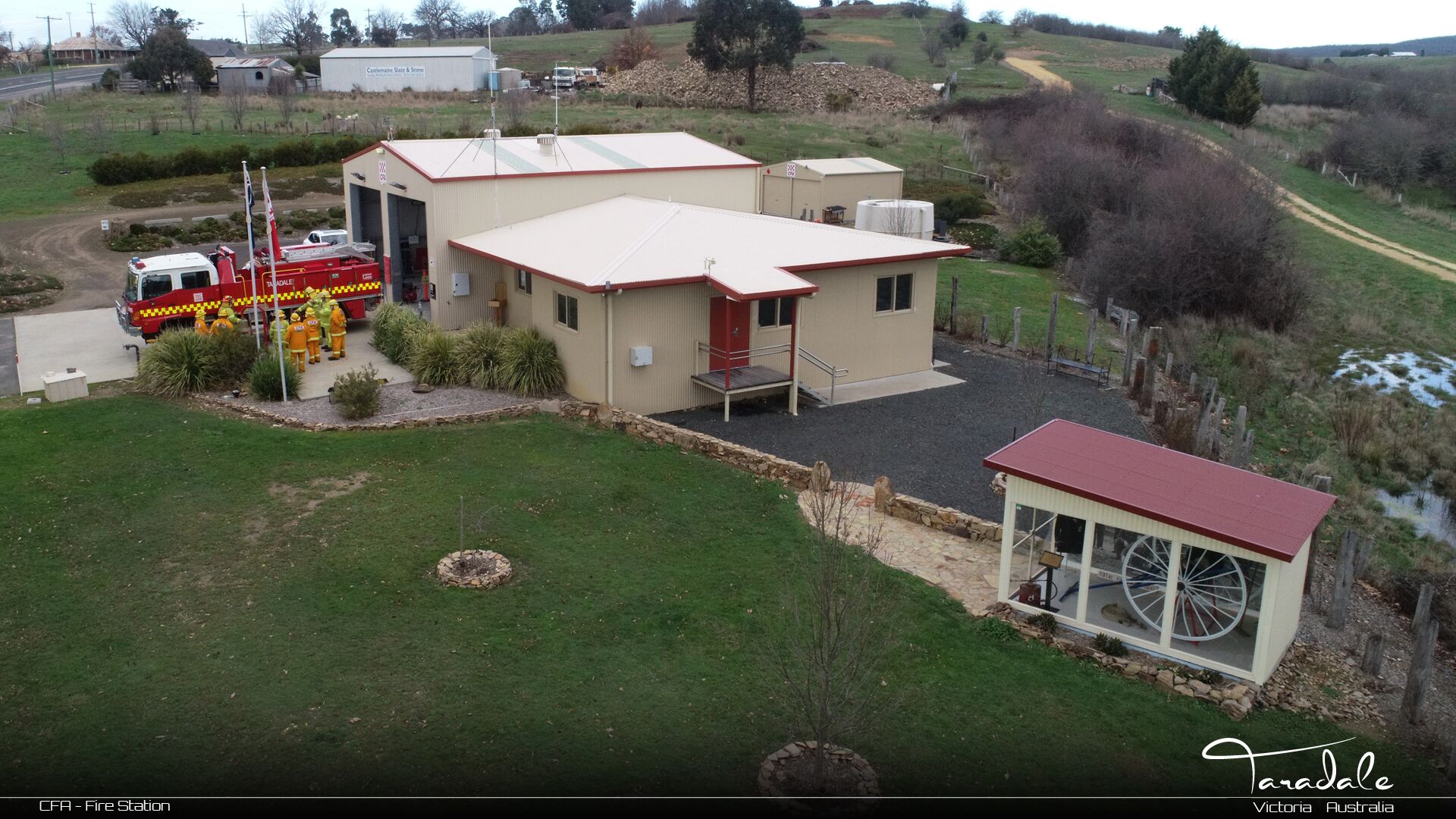 Taradale CFA
IN CASE OF EMERGENCY CALL
000
DO NOT CALL THE TARADALE CFA STATION
The Taradale CFA began as the Taradale Urban Fire Brigade which was established in 1882. In 1942 the Urban Fire Brigade was changed to the Taradale Bushfire Brigade which became the Taradale branch of the CFA with the advent of the Country Fire Authority Act of 1958.
Thought to have originally been located behind the old Taradale tennis courts, the Taradale fire station was moved to the corner of Jackson and High Streets in the 1950's where it remained until the present station was opened opposite the Taradale Hall in 2012.
The Taradale CFA operates a junior and senior brigade and provides advice and services to the town and surrounding area. The brigade collects funds at Easter for the Royal Childrens Hospital fundraising drive and provides transport and logistical support for Santa at the Taradale Carols which they host at the Taradale Mineral Springs every year. The Taradale CFA also assists with the Taradale Mineral Springs Festival, coordinates local fireguard group enquiries and hosts information and awareness sessions for the local community each year. The Taradale CFA is always available to offer advice and assistance about the responsible management of your property and what to do in the event of a fire. As part of the North Central Catchment fire management area, the Taradale CFA is called to fires locally and across the state as well as assisting with a range of emergency events and natural disasters.
The Taradale CFA welcomes all enquiries. These can be directed to Captain Adam Paine on 0408 079 442 or Secretary Miriam Van Egmond on 0400 678 558 or by visiting the station located at High Street Taradale when open. To contact the Taradale CFA station directly call 5423 2747. Please note this number is not for emergencies and is only manned when the station is open.
Links